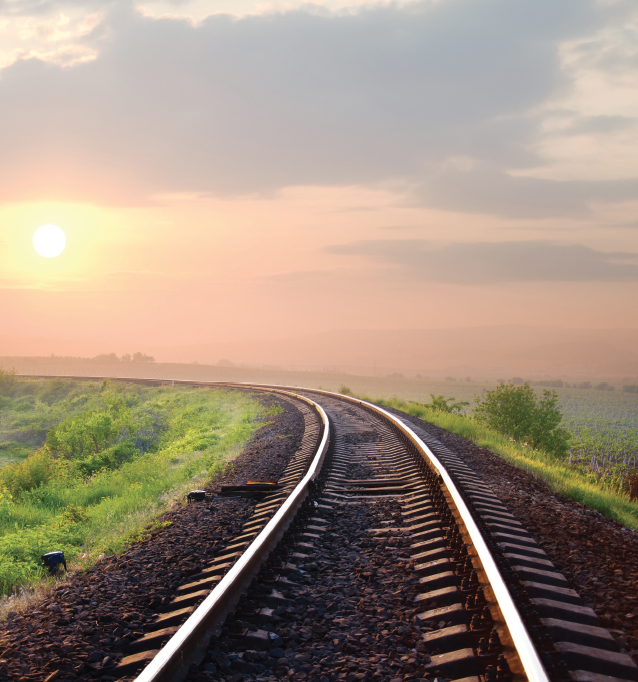 Our Members are from the whole of the railway industry, both heavy and light rail, from client organisations, consultants, contractors and suppliers. Your specific knowledge and experience will be valued and you will have the opportunity to share it with colleagues from elsewhere in the industry both at formal meetings and during informal discussions.

Membership is open to professional engineers across the world who hold positions with significant responsibility for the development, design, construction or maintenance of infrastructure for railway operations.

We are keen to welcome younger members who have an enthusiasm and interest in railway civil engineering with a Student / Apprentice Membership Grade and a Young Professional Grade.

Apply directly Online here. Once you are a member, you will be sent a password to access the membership areas of this site.

Since our reconstitution in 1997, our core aim has been updated to suit the 21st Century world:
'Promoting the benefits which railway civil engineers can bring to our world with a fast, comfortable, safe and sustainable means of transport'
We actively welcome new members and want to promote the opportunities by linking a wider engineering community, all the more reason to join.
Lapsed Members
Lapsed individual members can renew via MYICE until the end of September. https://www.ice.org.uk/MYICE
Please note if you are also a lapsed or resigned ICE member you will not be able to do so and will need to contact the subs team on 020 7665 2227/subs@ice.org.uk